A new intelligent tool for forecasting wild mushrooms fruiting
is now available online for the wild mushrooms enthusiasts.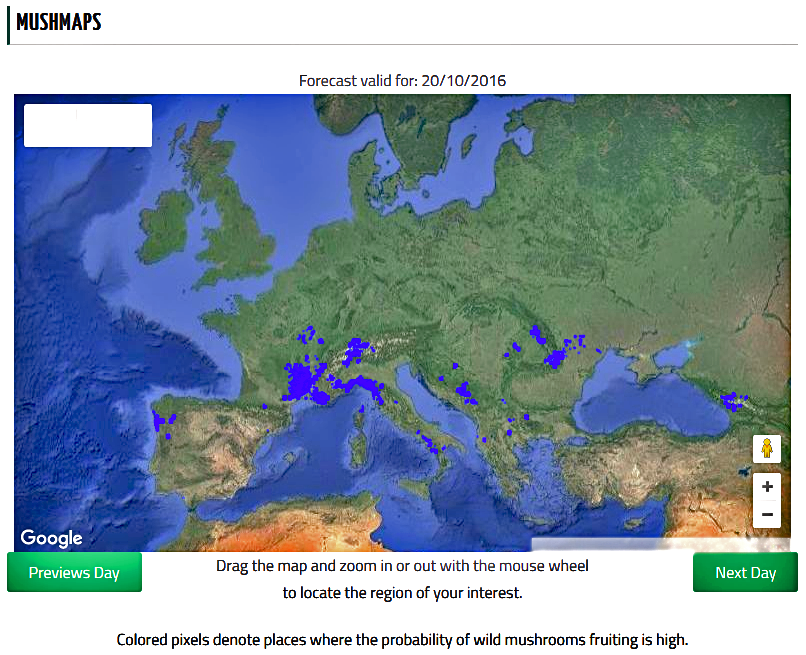 Mushring is a unique innovative numerical forecast model, which produces detailed wild mushrooms fruiting forecasts. In order to achieve this task, the environmental conditions, that have to be met for wild mushrooms thriving, are checked, using accurate meteorological forecasted data, high resolution satellite vegetation indices and the results of a thorough examination of an extended mushrooms fruiting observations database.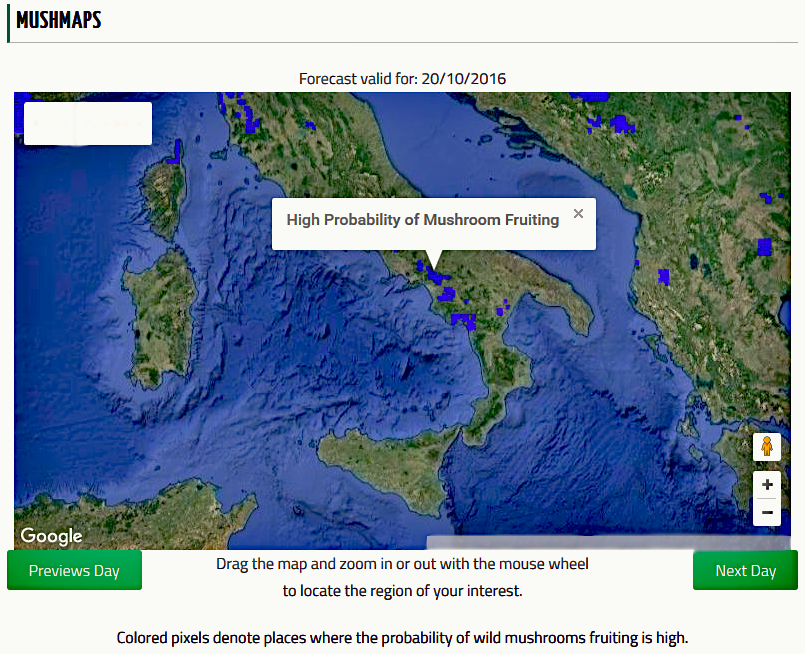 In Mushring.com, timely and reliable wild mushrooms fruiting forecast maps are provided, for up to 8 days ahead in the continents of Europe, Asia, North America and Australia.
Mushring.com gives to wild mushrooms enthusiasts, for the first time, the chance to plan successful excursions in the woods, for wild mushrooms "hunting", by providing information about where and when there is a high probability of wild mushrooms fruiting.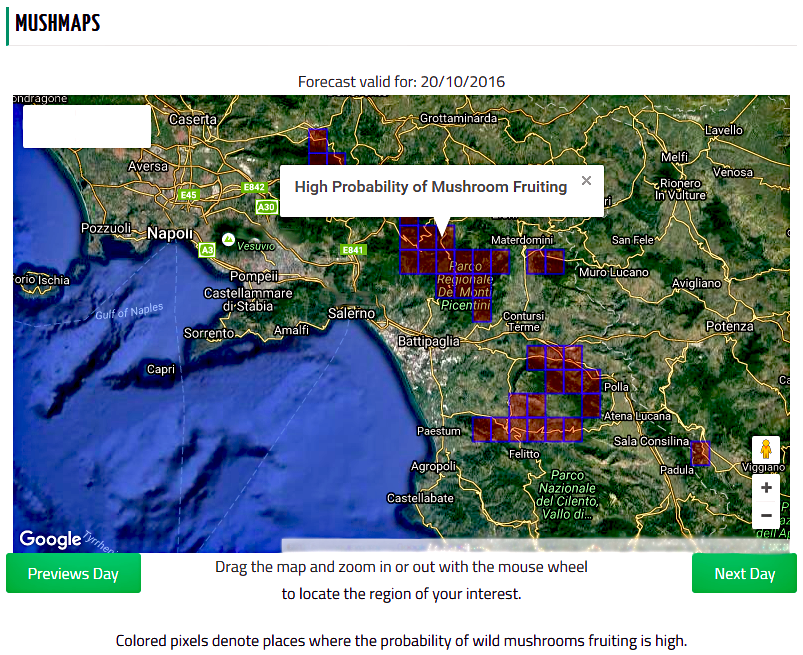 The information of "where and when", provided by Mushring.com, about wild mushrooms thriving, can be really very handy for every mushrooms enthusiast and especially for those who are professionally involved in activities related to wild mushrooms, such as:
Organizers of mushrooms collection excursions and identification seminars.
Organizers of wild mushrooms festivals and events.
Owners of accommodation facilities, nearby famous wild mushrooms "hunting" sites.
Collectors and traders of wild mushrooms.
And many more others.
Every wild mushrooms enthusiast can now rely on Mushring.com to be his or her assistant on the planning of professional or even amateur activities, involving wild mushrooms "hunting".
Mushring is the Wild Mushrooms Finder that every wild mushrooms enthusiast needs!